5 Reasons to Use a Mobile App Marketing Agency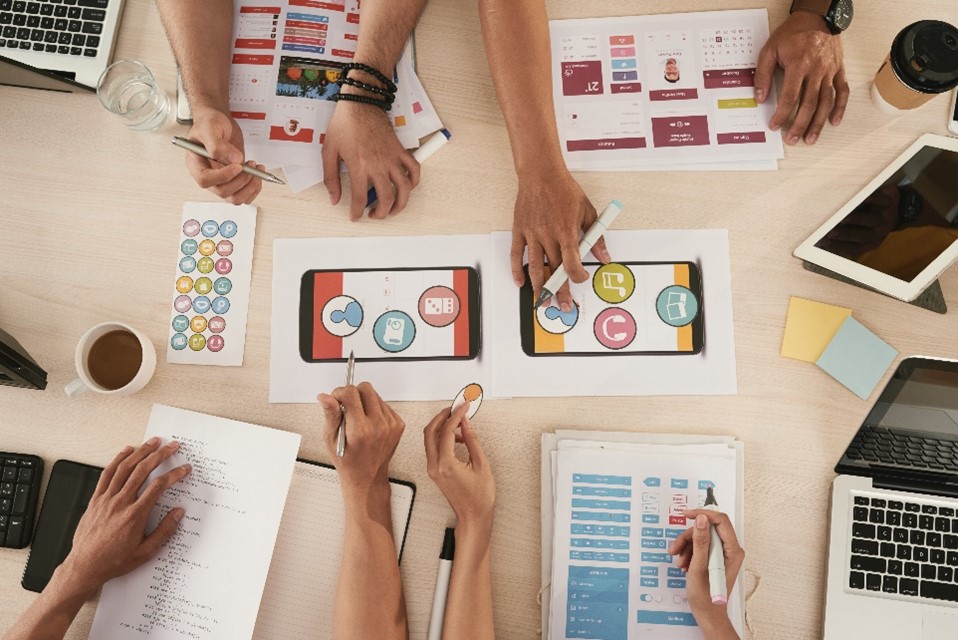 More than 90% of the global internet population access the internet via mobile devices and around 88% of their time is spent on mobile apps. So, if you want your brand to reach millions of people in their everyday lives, mobile apps are the best way to go.
With 99.5% of apps failing to reach their target markets, the competition is fierce in the mobile app industry. Therefore, you need a mobile app marketing agency on your side. Keep reading to learn the importance of mobile app marketing for the success of your brand and 5 reasons why a mobile app marketing agency can help.
What Is a Mobile App Marketing Agency?
A mobile app marketing agency helps businesses promote or market their mobile app on various platforms. Their services can be sought at any stage of app development. Their responsibilities and offerings revolve around researching the market, strategizing campaign ideas, developing content, and implementing marketing strategies.
A mobile app marketing agency can work with clients from the early stages of app development. This helps their team understand and develop clear mobile app marketing messages around the app and its offerings.
Importance of Mobile App Marketing
Do you think mobile app marketing is not worth the investment and that your company can do everything on its own? Here are some things that will make you think otherwise:
Build Brand Image and Recognition
With over 5.7 million apps on Google Play Store and App Store combined, you must do everything possible to make your app stand out.
Mobile app marketing techniques can help increase downloads and boost your app's presence in app stores. It can also increase your app and brand's awareness and recognition on other platforms.
Improve Your Brand's Reach
Despite its benefits, only 54% of marketers use mobile apps to market to their customers.
Mobile app marketing will help you optimize your app to reach a broader consumer base than if you were using email, social media, or traditional advertising methods. It provides your brand with a direct marketing channel to reach your audiences where they are.
Improve Engagement
Without mobile app marketing, you risk becoming another brand with a stagnant app. With tools like push notifications, in-app messaging, in-app deals, and more, you no longer have to worry about ways to engage with users.
Hiring a mobile app marketing agency will ensure that your target audience becomes aware of your app, downloads it, and engages with it as often as possible.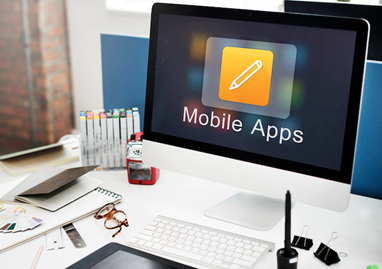 Increase ROI
A successful mobile app marketing strategy aims to increase conversions in many ways. One is by increasing ROI using insight from your existing marketing campaigns.
They can determine which marketing features are working as desired and which aren't. You can then use this information to tweak your strategies and improve performance metrics on all levels.
Retain Customers
With the low user retention rates for most apps, maintaining customer loyalty and engagement is a significant obstacle many brands face.
Mobile app marketing strategies also focus on increasing customer retention. They track data for churn rate, active daily users, and feature adoption to develop simple solutions, such as:
Personalized user experiences
In-app messaging
In-app communities
In-app support
Push notifications
5 Reasons Why You Need a Mobile App Marketing Agency
A mobile app marketing agency takes care of all marketing-related tasks for your app so you can focus on what's important. They can take the pressure of developing a marketing strategy and promoting the product off your shoulders. And the best part is they can help you throughout all stages of mobile app marketing.
1. To Develop and Implement Mobile App Marketing Strategies
Mobile app marketing is different from app development. It requires you to understand the product and how it will impact your target market, develop marketing strategies, and implement them effectively.
A mobile app marketing agency has the expertise and solutions to create marketing strategies that provide the best ROI.
They work on the following:
Creating a presence or buzz around your app
Building awareness among potential users
Strategizing your brand's purpose
Developing communication strategies and positioning
They have a vast network of top publishers and content creators to market your app via multiple marketing channels. A mobile app marketing agency also has access to data to help you optimize high-efficiency channels.
2. To Help with User Acquisition
A mobile app marketing agency works at representing your brand to ensure customers use and engage with your app. They do this via email, mobile in-app display, programmatic, content, influencers, communities, loyalty programs, and other marketing channels.
They utilize cost-per-acquisition marketing strategies to ensure you acquire your targeted users with minimum investment.
3. To Improve Customer Experience
A mobile app marketing agency will also help you develop and implement new strategies as you continue to acquire users. They boost customer experience with the help of insights and feedback.
Their suite of solutions, such as state-of-the-art tracking, detailed reporting, and more, will provide you with performance data and insight to help your development team understand how they can improve the customer experience.
4. To Drive Engagement and Retain Customers
Simply acquiring customers is not enough in such a competitive industry. Brands must also focus on building loyalty and retaining users by increasing engagement and strengthening their trust in the app.
From creating marketing solutions (loyalty programs, rewards, etc.) to implementing them, a mobile app marketing agency takes care of consumer retention. They are responsible for creating content that engages users and makes them want to continue using your app.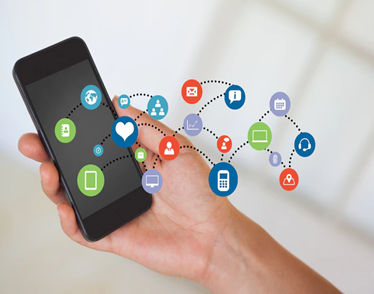 5. To Manage Your Brand's Social Media Presence
According to experts, the number of people using social media is projected to grow to six billion by 2027. With so many active social media users, it's a significant loss if your app doesn't have a well-maintained, active social media page.
A basic social media presence is no longer enough. Your brand must remain relevant by regularly creating, posting, and sharing highly engaging content. A mobile app marketing agency will handle all your social media needs.
How Your Business Will Benefit from Using a Mobile App Marketing Agency
Mobile app marketing agencies have plenty of experience in advertising and boosting awareness of apps. They have in-depth knowledge of marketing channels such as programmatic marketing. Their teams understand the offerings of all kinds of apps and will tailor their services based on your company's specific needs. All of these will help them bring effective marketing solutions to life that generate the desired ROI. No matter what stage of app development you're in, a mobile app marketing agency can provide tailor-made solutions for you.
One element you can undoubtedly benefit from is the broad audience reach a mobile app marketing agency can provide, thanks to its extensive network of content creators and publishers. An agency will also help you make sense of performance insights so your team can improve the app, ultimately helping you generate more revenue.
The best part of hiring a mobile app marketing agency is that it allows your team to focus on their work. With fully managed mobile agencies such as Aragon Premium, your business can get all these services and more for a flat performance fee. Aragon Premium is the ideal solution for startups and established brands and gives your business access to some of the top publishers in the world. You can enjoy a wider reach and excellent ROI with their expertise in programmatic marketing.
The Takeaway
Partnering with a mobile app marketing agency ensures that the right people become aware of your app and all it has to offer. You can enjoy more downloads and user engagement for long-term success.
Do you have more queries about mobile app marketing agencies or Aragon Premium's offerings?
---