Should You Hire a Mobile Marketing Agency? Weighing the Pros and Cons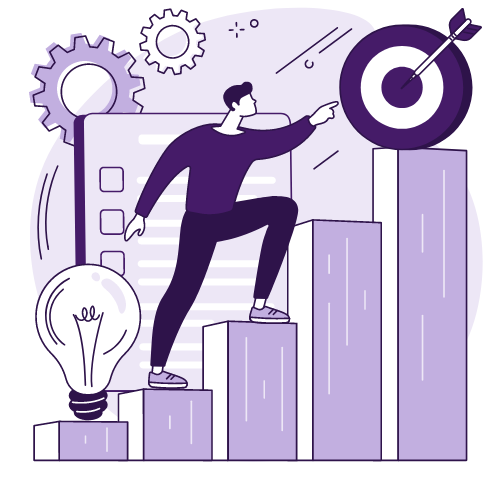 In today's highly competitive mobile app landscape, marketing your product is essential for gaining visibility and thriving. But many app publishers and brands, especially early-stage startups, lack the in-house expertise and capacity to plan and execute highly effective marketing campaigns on their own. This common challenge leads many firms to consider hiring a specialized mobile app marketing agency. But is bringing on an external team the right strategic move for your business?
Let's dive deeper into the key potential pros and cons of working with a dedicated mobile marketing agency.
Why a Mobile Marketing Agency Makes Sense
Specialized Expertise and Experience
A qualified mobile marketing agency can offer a level of strategic experience that even seasoned in-house marketers often lack. What's more, in-house marketers often have several hats to wear, and app marketing might just be one small slice of their responsibilities.
In comparison, mobile app marketing agencies focus exclusively on marketing apps, specifically through app stores. App store promotion requires its own nuanced tactics that require in-depth knowledge of the best methods for showing up in search results and converting smartphone users. An effective agency will stay on top of constantly evolving algorithms, platforms, ad formats, and other developments specific to mobile user acquisition. With expertise in optimizing hundreds of campaigns, they should have proven strategies to drive results.
Rather than learning through trial and error, your app will benefit from its specialized mastery accumulated over years. For apps seeking an edge, marketing expertise is a key asset.
Expanded Capabilities and Capacity
Agencies offer expanded creative, analytical, and technical capabilities that take time for internal teams to replicate. Their team of specialists provides support across multiple disciplines, such as:
Copywriters and creatives to produce compelling ad content
Media buyers to strategically manage paid advertising
Developers and technical experts to support app optimization
Data analysts to glean and apply performance insights
Account managers to coordinate execution
This breadth of marketing and technical talent offers scale and continuity often unmatched by in-house teams. Their expanded skill sets allow you to ramp up and optimize marketing campaigns faster and with greater success.
Outside Objectivity
An external agency can provide an objective, data-driven perspective on what's working based on industry benchmarks and learnings across their client base. Unencumbered by organizational blindspots and internal assumptions, they can identify and leverage optimization opportunities that an in-house team may need help to recognize.
Additionally, their team can act as a sounding board to pressure test ideas and stay on top of emerging tactics. Focused wholly on results for clients, agencies keep an eye on innovations that could become mainstream. The objectivity derived from their breadth of experience adds unique strategic value compared to internal teams.
Faster Growth and Lower Risk
Agencies with a good track record can fuel growth for apps seeking to scale their user base quickly. Their expertise allows them to cost-efficiently drive user acquisition and retention using validated methodologies focused on ROI.
Their knowledge mitigates the trial-and-error of do-it-yourself mobile app marketing. By avoiding common mistakes and missteps, they can accelerate results. Their past performance should provide clearer visibility into how your budgets will convert. The reduced risk and faster impact are often well worth the investment compared to figuring it out yourself.
Things to Consider when Choosing a Mobile Marketing Agency
While the benefits often outweigh the downsides, there are some considerations to weigh when choosing a mobile marketing agency.
Loss of Control
Handing off marketing creative and strategy to an agency means ceding some control and oversight. They may take actions or angles that differ from what you might be used to doing. To avoid misalignment, clearly convey your priorities, parameters, and monitoring expectations. Take time to understand their process and request a final sign-off on any creative that will be used if you feel it's necessary.
At the same time, also listen to their expertise and outside perspective. They bring extensive experience and considerable knowledge about what works (and what doesn't). It's important to find the right balance of direction and build trust, as long as the agency is aligned with your goals.
Added Costs
Agency fees and minimums come at an additional cost, a challenge for early-stage or bootstrapped startups. Monthly retainers often cost several thousand dollars, while media placements incur the agency's management fees.
The trade-off is often achieving a higher ROI from your budget than you might achieve on your own. Evaluate budgets carefully to ensure your investment pays off. While agencies may not be able to guarantee their work, try to get a sense of what projected returns will be relative to costs.
Longer Learning Curve
You're an expert on your app. But your agency might need some time to get up to speed. Expect an onboarding period for an agency to fully grasp your app, brand, ideal users, competitive dynamics, and terminology. They can't immediately wave a magic wand without this groundwork.
Factor in a ramp-up time for the agency to refine technical integration, creative messaging, and media targeting. The learning curve will likely vary from agency to agency based on needs and experience, but a little patience and the proper access to backend data will help them get up to speed quickly.
Potential Culture or Goal Misalignment
All partnerships require alignment; occasionally, brand and agency cultures or work styles don't mesh. Mediating conflicting priorities or processes can distract focus from the marketing goals.
Take time upfront to assess culture fit beyond just capabilities. Ensure your agency prioritizes transparency and values a truly collaborative relationship. Set shared definitions of success focused on business impact rather than just campaign metrics.
Over-Reliance on the Mobile Marketing Agency
While agencies handle executing marketing, avoid fully outsourcing strategy and oversight. Stay closely involved in the process to grow in-house expertise and provide course corrections based on brand insights.
Ongoing knowledge transfer and open communication ensure your team builds its capabilities even with an agency partner. The goal is to augment – not completely replace – internal resources through balance.
The Takeaway
For most mobile app brands, a marketing agency's specialized expertise and skills will justify the costs if aligned with business goals. But budget, team dynamics, and priorities should frame the decision point.
If launching an app on a shoestring budget, it may not be feasible to hire an agency. Solo marketing efforts may be the way to go until revenue increases. On the other hand, for established brands with in-house teams, agencies may fill talent gaps needed to overcome any obstacles to growth.
For many mobile app companies, hiring a specialty marketing agency unlocks growth that would take much longer without their support. Their strategic guidance and executional prowess can provide rocket fuel for app growth. Consider your budget, capabilities, and priorities before signing any contracts.
With the right fit, an app marketing agency can become an invaluable partner in reaching your app's full potential. They increase the likelihood of creating an enduring user base and thriving in the mobile ecosystem. As long as you structure the relationship for transparency and shared objectives, an agency could be exactly what you need to achieve your goals.
Just remember, you need to walk before you can run. Building capabilities in-house, even while outsourcing, can create a solid foundation over the long term. With aligned goals and expectations, agencies and in-house marketers can drive sustained mobile app success.
---
If you're looking for a mobile app marketing agency to take your company to the next level, contact our team at Aragon Premium. We have our finger on the pulse of mobile app marketing, putting the latest trends and best practices to work to drive the growth of your mobile app company. Most importantly, we love to help our clients succeed!
---