Top Benefits of an App Marketing Agency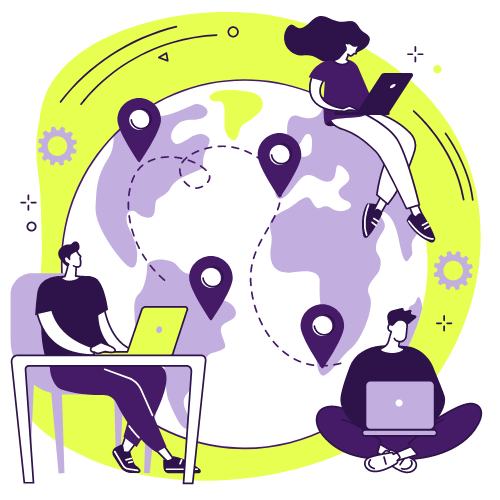 Getting noticed is critical yet challenging for mobile app companies today. With over 5 million apps vying for attention, companies need effective marketing to stand out. However, many struggle to create app marketing campaigns that effectively drive user acquisition and growth.
That's why partnering with an app marketing agency can provide significant strategic advantages. So, if you're exploring whether a marketing agency is right for you, let's go through the benefits of mobile marketing and why collaborating with an external team may be the right choice.
Specialized Expertise and Strategic Insights
When it comes to mobile app marketing, nothing beats experience. Marketing agencies will often have a deeper understanding of and insights about app marketplaces that even sophisticated in-house marketers lack.
Promoting apps in app stores needs specific strategies. App marketing agencies work hard to keep up with changing algorithms, platforms, ad formats, and other mobile-related advancements. With expertise running hundreds of user acquisition campaigns, they have first-hand knowledge and proven app marketing strategies that drive results.
Rather than learning through trial and error, your app can benefit from their expertise and knowledge. Their specialized mastery and analytical approach can provide an advantage and help your app stand out in crowded app stores.
Enhanced Creative and Technical Capabilities
App marketing agencies offer enhanced creative, analytical, and technical capabilities that can be challenging for most internal teams to replicate. Their team of marketing specialists provides support across multiple disciplines, including:
Copywriters and designers to produce high-quality ads and creative
Media buyers to strategically manage paid advertising
Developers to support app optimization
Data analysts to glean and apply performance insights
Account managers to coordinate execution
By leveraging the expertise of a dedicated team, you can transition from digital marketing to influencer marketing with ease. The team will provide the necessary time and talent to scale campaigns quickly and efficiently, allowing you to ramp up the volume and sophistication of mobile campaigns. This is a tall task for an in-house team to achieve.
Faster Growth with Lower Risk
For apps seeking to grow their user base exponentially over a short period of time, agencies with a proven track record can fuel app adoption. Their expertise allows them to cost-efficiently drive user acquisition and high retention rates using validated methodologies focused on ROI.
Their knowledge helps mitigate the trial-and-error of do-it-yourself mobile app marketing. They accelerate results by avoiding common mistakes. And their past performance can provide some visibility into how your budget will convert. This reduces risk while achieving objectives faster; investing in an agency is worth it compared to figuring it out with internal resources.
Outside Objectivity and Innovation
An external app agency will provide an objective, data-driven perspective on what's working based on industry benchmarks, not internal assumptions. Unencumbered by organizational blindspots, they identify optimization opportunities in your campaigns that internal teams might miss.
What's more, their team can act as a sounding board to pressure test ideas and identify emerging tactics. With a focus directly on driving results, agencies can integrate innovative strategies earlier than internal-only teams might.
Ongoing Optimization and Management
Mobile app advertising and marketing require constant monitoring, testing, and refinement. Agencies usually analyze daily performance data to optimize every facet of campaigns, from app store optimization (ASO) and location-based marketing to budgets and mobile ad creative.
This makes for a hefty day-to-day workload. Rather than overseeing this yourself, you can rely on their optimization expertise to improve results over time. They also manage ongoing campaigns, freeing your time for more important app development improvements and business-building tasks.
Customer Acquisition Cost and ROI
Top app marketing agencies will have validated user acquisition methodologies that will efficiently drive ROI. They structurally manage campaigns around target return on ad spend (ROAS) while leveraging their media buying power across all their clients to create economies of scale that often reduce your overall acquisition costs compared to solo efforts.
By balancing costs with generated revenue, they ensure cost-effectiveness and positive ROI on user acquisition investments.
Full-Funnel Strategies
For many businesses, their mobile device app is only a slice of the entire business. Effective user acquisition requires full-funnel strategies that work in unison. An effective agency will map tactics to attract potential users, convert them to customers, and cultivate loyalty through retention.
From driving discovery with app store optimization to onboarding users with engagement campaigns, their comprehensive approach nurtures adoption. A marketing agency can transform disjointed efforts into an integrated strategy, producing compounding returns.
Staying Ahead of Emerging Trends
In fast-changing mobile ecosystems, agencies keep their finger on the pulse of emerging app marketing trends and can proactively identify and test high-potential new platforms and ad formats. Rather than playing catch-up, you gain access to emerging tactics as they start gaining traction.
Their breadth of experience helps them to recognize opportunities to gain an early mover advantage before a specific tactic becomes saturated. You benefit from continual innovation without relying on past approaches that have lost their efficacy.
Reach Your Full Potential with an App Marketing Agency
While there are some downsides to hiring a mobile app marketing company, such as the additional cost, the numerous advantages agencies offer make the partnership well worth it for most businesses. You gain strategic direction, executional scale, innovative tactics, and optimized management, plus you can save time and free up internal resources to work towards the overall business objectives.
For mobile app publishers needing greater visibility and scale in today's intensely competitive environment, leveraging an agency can help your app reach its full potential. As an invaluable ally, they enhance your internal resources and help you achieve more significant ROI, accelerating the path to sustainable user growth.
---
Need to find out the latest trends and best practices to drive growth for mobile apps?
---