What Is a Mobile App Marketing Agency?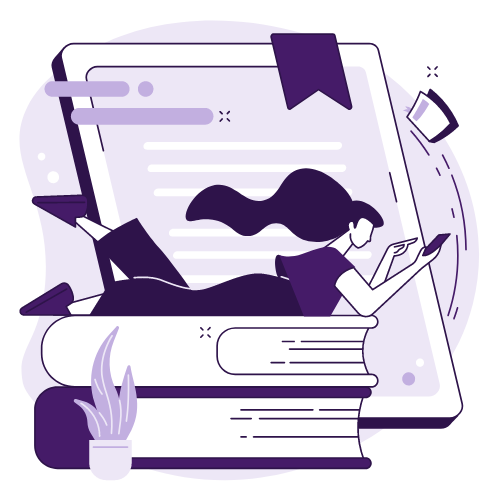 So you've created a mobile app. Maybe it's a game, maybe it's something more practical. Maybe it's something that's highly industry-specific. No matter what type of app it is, it's likely you need users. You probably didn't spend countless hours and hard-earned capital just to have an underwhelming number of users, after all.
But here's the truth about launching and marketing an app: User acquisition is hard.
The thing is that we are now flooded with apps. Between the Apple App Store and the Google Play Store, there are more than five million apps worldwide. And that doesn't even account for less popular OS's like Windows Mobile. What's more, apps are big business, with the app industry projected to grow to more than $900 billion in revenue in 2023.
The point is that it's a major challenge to stand out and gain traction in such a crowded marketplace, with only about 0.1 percent of all apps finding financial success. Businesses need to plan and budget for launching a new app or promoting an already existing one. Too often, companies fail to plan properly, or they overestimate what it will take to market their app. This results in lackluster results at best, and complete failure at worst.
This is why many firms turn to an experienced mobile app marketing agency to help launch their app, generate interest and downloads, and increase user retention. Let's take a closer look at what a mobile app agency does and how it can help drive user acquisition and engagement.
Mobile App Marketing Agencies vs. Traditional Agencies
The concept of hiring an agency to help a business market its products is nothing new. But when it comes to mobile apps, there are many things to consider that are significantly different from traditional or even more modern digital marketing. That's why it's essential to work with an agency that knows the mobile landscape and is experienced with marketing mobile apps.
Like a traditional marketing agency, a mobile app marketing agency specializes in helping you grow your business. And like a traditional marketing agency, a mobile app marketing agency will help you strategize how to achieve your goals. However, that's often where the similarities end.
Because, unlike many traditional or digital agencies, mobile app agencies specialize in both off-platform and on-platform strategies that are uniquely designed for app promotion. These can include (but are not limited to):
App store optimization
In-app display advertising
Direct carrier promotions
Personalization and targeting
Generally speaking, more traditional and digital agencies simply don't have the same level of expertise when it comes to marketing mobile apps. They might have some experience or knowledge in some areas of app marketing, but it's not likely they can match the skills and knowledge of an agency specifically dedicated to it.
Leveraging an app marketing agency can help you expand your app's reach and gain visibility, increase downloads, drive adoption, and create long-lasting relationships with users. They will develop and deploy approaches that non-specializing agencies simply don't have knowledge or mastery of.
Partnering with a Mobile App Agency
Working with a mobile app marketing agency is pivotal to an app's success across all stages of the user journey.
Before launch, an app marketing agency will optimize store listings, create engaging descriptions for the app store, strategize app categories, and choose screenshots that demonstrate an app's key features.
At launch, agencies help boost downloads and engagement using effective app marketing campaign strategies tailored specifically for the app and its potential users. Additionally, an app marketing agency may develop an integrated campaign that combines a variety of digital–and even traditional–approaches to increase visibility and drive adoption.
After launch, an app marketing agency can sustain adoption using in-app display ads and other app marketing techniques. Their specialized expertise allows them to build anticipation and excitement, increase visibility, drive adoption, and enable long-term growth. With all of these factors at play, mobile app marketing agencies play a huge role in the ongoing success of an app.
But a new app launch isn't the only time you might want to partner with a mobile app agency. Despite a strong start, most apps experience severe user attrition; the average app loses as much as 77 percent of its users just three days after launch. And average churn rates are often as high as 68 percent! In other words, a good launch will help you develop a strong user base, but numbers will likely significantly drop if there is no sustained effort.
Introducing a significant update is another opportunity to consider working with a mobile app agency. New features and benefits are a perfect time to remind former users of the value an app offers while also re-energizing user acquisition efforts, which may have tapered off over time. Sometimes, this includes re-introducing the brand to its core audience.
Finally, another opportunity to partner with a mobile marketing agency is when the business is looking to break into a new market in terms of geography or user base. For example, a marketing effort is likely needed for an app that was originally designed for consumers is being reskinned for business use. Or a business-oriented app designed for use in one industry is being rebranded to appeal to users in another adjacent industry (or one that's completely separate).
While it's natural to consider hiring a mobile app marketing agency at launch, there are many other times when a business might need to hire one.
Benefits of Partnering with a Mobile Marketing Agency
As discussed above, the mobile app marketplace is incredibly crowded. That said, there is still plenty of opportunity for apps to stand out and succeed. If anything, having an agency partner can be a significant advantage to stand out and succeed in an increasingly crowded marketplace.
Not only does a mobile app marketing agency bring expertise in terms of boosting visibility and downloads, but it can also provide strategic insights to attract your target audience that drive engagement both in-app and elsewhere.
What's more, the digital landscape is constantly changing, and a good agency keeps its finger on the pulse of what's working and what isn't, ensuring that your app can successfully navigate the ins and outs of app marketplaces. Lastly, a smart mobile app agency knows how to utilize data-driven insights to optimize marketing efforts to achieve the desired goals.
By leveraging an agency's expertise, businesses can more efficiently use their precious time and treasure, while focusing on developing features that will make users use the app over and over again.
Navigating the Complex World of Mobile Marketing
Today's mobile marketing landscape is more complex than ever before. New social platforms, advertising channels, and technologies pop up nearly every day, each with its own audiences, formats, and strategies.
For example, there was a time (only a few years ago) when Facebook, Instagram, and Twitter dominated marketing strategies. Today, though, there are newer promotional channels such as Snapchat and TikTok that require specialized expertise to effectively market a mobile app. What's more, new apps that offer in-app display advertising come and go regularly, and a good agency stays ahead of the latest trends, innovations, and emerging platforms.
TikTok is the perfect example of this. With massive user adoption in recent years, especially among Gen Z users, it has been a prime target for marketing other apps. But that's often easier said than done.
Successfully marketing on TikTok requires mastering short-form vertical video ads that require a strikingly different approach from Instagram or Facebook. An experienced marketing agency will know the details of each social network, whether it's a good channel for marketing your app, and how to leverage and optimize each network's features to drive app installs and growth.
They understand the intersection of technology, audience demographics, customer behavior, ad types, and targeting technologies to develop comprehensive, multi-pronged app marketing solutions. You can rely on an agency to quickly identify the platforms and tactics to reach your specific audience and craft targeted campaigns for each channel.
Ultimately, it's essential to have a partner who understands the complex, ever-changing mobile marketing landscape. They will stay ahead of the game and connect your app to the right users on the right platforms using the right methods. Having the right partner can make your app a hit, while working with an agency that doesn't fully grasp the entire ecosystem can be a waste of time and money.
---
If you're looking to take the next step in marketing your mobile app, Aragon Premium may be the agency partner you are looking for. We are a trusted partner for many brands and have mobile marketing expertise to expand your user base. We'd be happy to collaborate with you and help your app succeed.
Learn more about Mobile App Agencies by signing up for our newsletter below.
---